Director Yuji Shimomura and the lead TAK talk their hot passion
over the latest action feature "Re: BORN" and the action film industry.
WHY COME BACK NOW? AND WHY DO YOU WANT TO PRODUCE A MOVIE AS A LEAD ACTOR?
TAK)My whole life has been about fearlessly pursuing my goal. I thought I had done more than enough. However, ever since I stepped away from the show business a year ago I have been having this feeling burning and still smoldering inside of me. Then when I talked to Director Shimomura, I realized that I wanted to create the ultimate action masterpiece one last time.
This would satisfy the burning feeling I left behind and would signify a good retirement. With the final burning I had left which would be most convincing retirement for me after all.
At the same time, I discovered that so many people in the world have supported me and my career and I would like to show my gratitude to them by bringing something they would be satisfied with.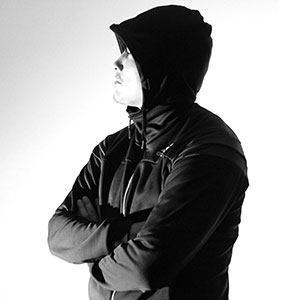 WHAT IS YOUR MOTIVATION TOWARDS "Re: BORN"?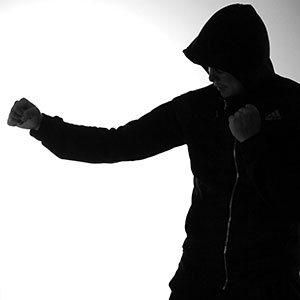 SHIMOMURA)I will try to do this in a spirit of student films. No compromise. I would like to support a thorough team that won't stop filming until the very moment they get what they want.
TAK) I want us all to go back to the basics where we were making movies chasing our dreams to become an actor or a director. We want to create what we truly want and pursue what we would want to see as an audience.
SHIMOMURA)At the risk of our lives, what we want is to make the world an extraordinary action film.
TAK) I want to commit to making this movie and challenge my limits and possibly transcend from it. I honestly don't mind that this could be my very last film with me as a lead.
EXPECTATIONS AND CONCERNS OVER THE FUTURE OF TODAY'S JAPANESE ACTION FILMS
SHIMOMURA)Today, we have serious concerns of huge shortage of stuntmen in the field. Surprisingly there are less young aspiring stuntmen than before. Now many active stuntmen are reaching forties and they are being forced to work forgetting their old age... (laugh)
While today's junior action directors who will eventually run their own set and you can expect the brighter future of Japanese action scene, they would definitely be more distressed by even severe shortage of resources. With that in mind, I will do my best to make some changes to prevent that from happening.
TAK) Our generation is very fortunate to have had many inspiring action stars such as Jackie Chen, Bruce Lee or Hiroyuki Sanada when we were young. The very next day we watched them on TV, we would go play and pretend to be like them with friends at school. My teacher used to scold me often because of my "playfulness" (Laugh). Today we don't really have many action stars for young people to idolize which is why I believe this is one of the reasons that there are not many young stuntmen.
SHIMOMURA)As the times have changed, action films have also changed. There is more content in film that explores deeper reality where you can experience a more vivid depiction of real pain by taking advantage of mixed martial arts or military martial arts.Because of that, there aren't handful people who believe "action = violence" which helps set an even higher hurdle for young people.
TAK)Originally, action is supposed to be a fantasy in reality and what brings dreams, adventure or aspirations that could be truly exciting to allot of people.
SHIMOMURA)With Re: BORN project, we genuinely hope it helps bring more attention and raises interest in the younger generation, and of course allow the film industry to make many more exciting movies together!